April 5 FuckUp Night Nijmegen
Huic ostiarius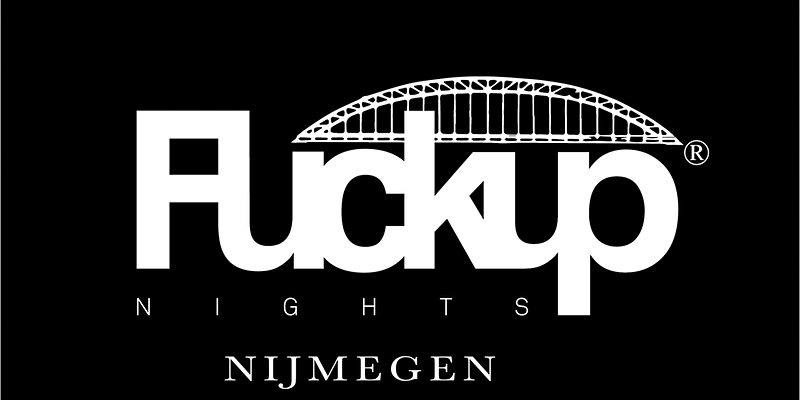 NIJMEGEN – Let yourself be carried away by the biggest missteps of Judith van Dam HomEvap, Hubert Bruls and Han van Krieken during the FuckUp Night. This meeting will be held on Tuesday 5 April 2022 in the Lecture Hall Complex (CC1) in Nijmegen, starting at 7:00 PM. Afterwards, drinks in the Cultuurcafé of the Radboud to discuss human errors. 
The FuckUp Night is an evening in which successful entrepreneurs and directors share their biggest blunders. A room full of students and young entrepreneurs gather to see that they too only learn from the mistakes they make in their careers. 
"In today's society there is enormous pressure to perform among young people. A pattern is created by both the individual and society to present the perfect, but unrealistic image to the outside world. It is forgotten that making mistakes is a factor for success. Hubert Bruls and Han van Krieken have also made some mistakes in their careers. It's time to share these stories. To inspire that making mistakes is very human and, above all, very important", according to the organization.
Arnhem and Nijmegen University of Applied Sciences (Centre for Entrepreneurship), Radboud University & Radboudumc (Mercator Launch and Student Welfare) and StartUp Nijmegen have a program on 16 November with Hubert Bruls (Mayor of the Municipality of Nijmegen), Han van Krieken (Rector Magnificus RU), Jorg Rijkschroeff (founder Sit & Heat) and Judith van Dam (CEO HomeVap) ready for students and entrepreneurs. 
 You can register via eventbrite link: VUK-UP NIGHT Tickets, Tue, Apr 5 2022 at 19:00 | Eventbrite