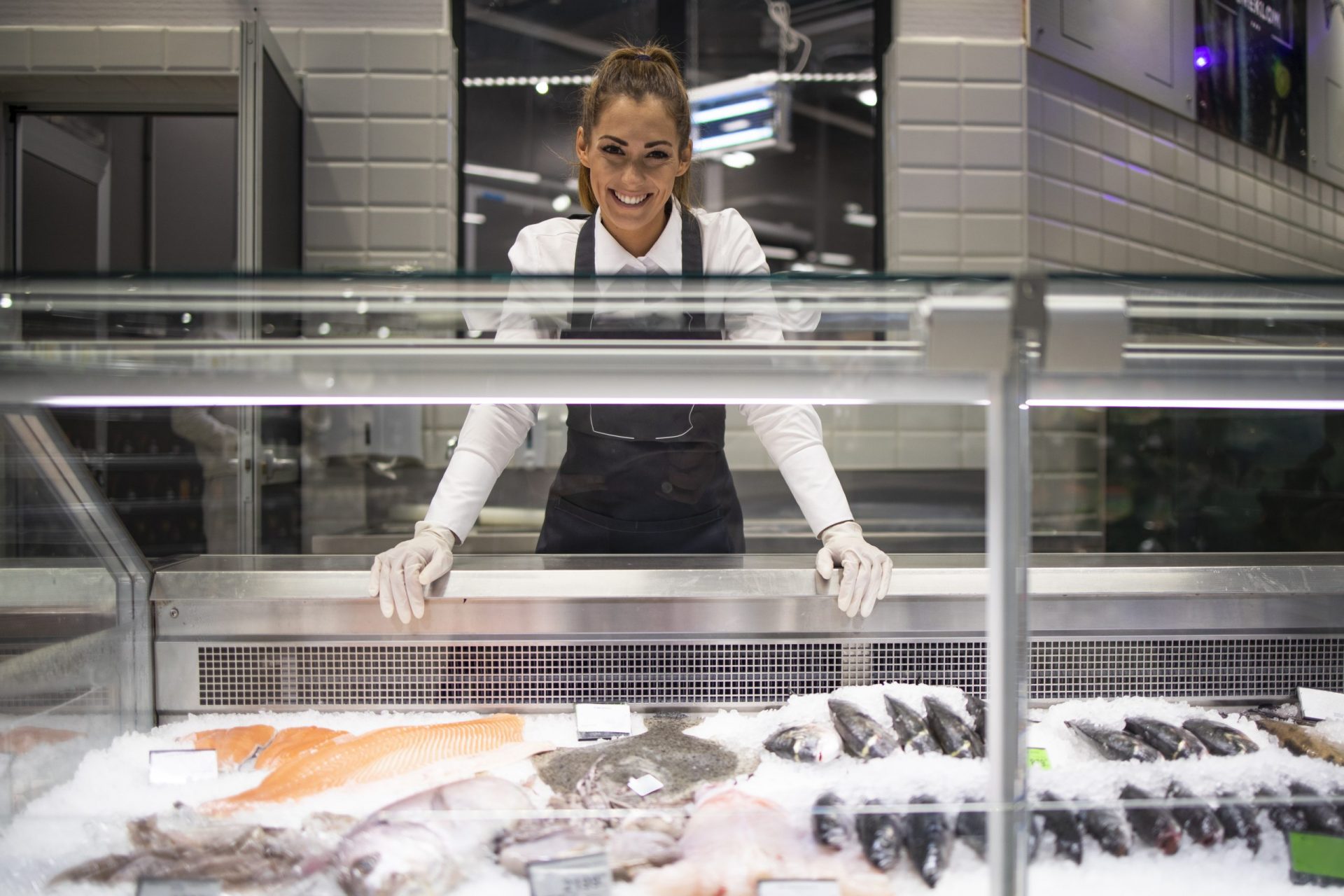 Toonbanken, displays, opslag & bewaarcellen
Fresh products stay fresh longer
Fresh products stay fresh longer by applying the dry misting technique. This technique ensures that the fresh products retain their fresh appearance and do not lose any moisture. We supply equipment for the dry misting of various fresh products in counters, displays, storage and storage cells: Vegetable departments at supermarkets, fresh meat and fish counters, storage and storage cells for fruit, vegetables, meat and fish.
Verse producten zijn langer houdbaar & presenteerbaar, blijven langer vers
An apple with a wrinkly skin is not tasty, is it? A dark red piece of meat, you'd rather not have it wrapped, would you? You can prevent this by presenting these products in a counter with humidification equipment. 
Fresh products such as meat, fish and fruit and vegetables have a natural moisture content. When kept in cold temperatures, without controlled humidity, they lose moisture. The result: loss of the healthy fresh appearance too quickly. Application of air humidification prevents this.
Voorkomt onnodige voedselverspilling & minder derving
With controlled humidification of vegetables, fruit, meat and fish, these products stay fresh longer. As a result, you waste less good food, the products retain their value longer and they can be sold longer. 
Labor and energy saving and thus CO2 reduction
Door luchtbevochtiging toe te passen bespaar je ook op arbeid. Je kunt de toonbank 's avonds al klaarmaken voor de volgende dag. Daardoor kan de vakman ook 's middags gewoon in de winkel staan en hoeft hij niet heel vroeg zijn bed uit.
Because the mist/water droplets extract water from the heat in the air, the cooling machines of these displays and counters need to operate less often, significantly reducing your energy consumption. This cooling time reduction and thus energy reduction is approximately 12%.
Dry misting humidification in storage and storage cells
During the processing and storage of fresh products, it is important to do this under optimal conditions, so that they can be presented fresh and fresh. By providing these areas with ultrasonic - dry misting - systems, freshness is maximized and there is less waste due to drying or wrinkling of the products.   
How does dry misting humidification work in storage and storage cells? Read more here   
We offer custom solutions
Aire Fresh Systems has several tailor-made solutions for humidifying fresh products in counters and displays in shops, depending on the size of the display or counter and the method of storage/presentation.
You can use these humidifiers: 
Dry misting: stainless steel uvc disinfectant ultrasonic humidifiers for fresh meat and vegetables and spice furniture. 
Misting: Aviga nebulization equipment for fresh fish on ice presentations and wall furniture with hard vegetables such as carrots, zucchini, lettuce, cucumber  
With almost 30 years of experience in the humidification of counters, displays, storage and storage cells, we offer a suitable solution for every challenge. We are happy to advise you on all aspects of the humidification of counters, displays, storage and storage cells.